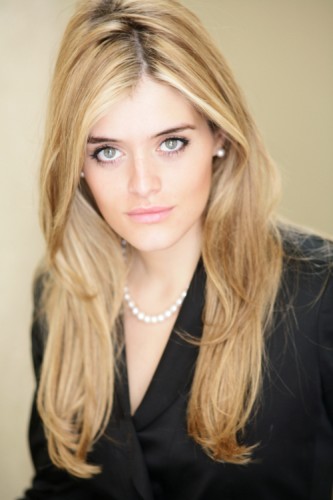 Last October, I was excited to find an excellent article on Oprah's website about gluten intolerance. The author was Daphne Oz, daughter of Oprah's favorite health expert, Dr. Mehmet Oz. Daphne, who graduated from Princeton in  2008, is an author in her own right: in 2006, she published The Dorm Room Diet, which is being re-released in an expanded and revised edition this September; in 2007, she wrote The Dorm Room Diet Planner. She is also co-author of the bestselling books You: The Owner's Manual, You: The Smart Patient, You: On a Diet, You: Staying Young, and You: Being Beautiful. Last year, after experiencing health issues that ranged from sleep problems to weight fluctuations, Daphne followed the advice of a naturopathic, Ayurvedic doctor who recommended that she cut gluten from her diet. While tests have shown that she doesn't have celiac disease, Daphne noticed her health improve on the gluten-free diet. She's currently at work on a self-improvement book about conscious living.
How often do you travel? I am a total gypsy. In October and November, I was living in Chicago, but now I'm back in New York. Recently I've also traveled to Florida, Philadelphia, Maine, California, and England.
What foods or snacks do you pack when traveling? There are some staples that I always bring with me, like pistachio nuts. My dad has really drilled home the nuts issue! They're a great snack. I also bring apples and soy crisps. Generally, I prefer to eat food I've brought with me, rather than what's served on a plane.
What other things do you always bring with you? I've assembled a travel pack because I'm on the road so much. I bring hand sanitizer, facial moisturizer, lip balm, and a full-size pillow — those tiny pillows they give you on planes just don't work for me. I bring my iPod and a bunch of magazines, like Oprah and Vogue.
Any favorite restaurants? I absolutely love a New York restaurant called Peasant. They serve fresh fish with just a little olive oil and sage. There's no gluten-free menu, but the food prep is so simple that many dishes are naturally gluten-free. There's another place in New York, Fatty Crab, that I really like. They serve Malaysian cuisine and have amazing coconut-milk broths. In Los Angeles, I always go to the Newsroom Café, which does great vegetarian food, and the LA Mill, a coffeeshop that serves food, including gluten-free crackers. In London, I just had brunch at Baker & Spice, where they had wonderful Mediterranean salads, like peppers and feta cheese, and roasted sweet potato.
Any favorite hotels? Staying at the Penninsula in Los Angeles was probably the most luxurious experience of my life.
Favorite city or destination that is not your hometown or current home base? I love Istanbul for many reasons. I have family there, the food is wonderful, and the city has this amazing union of Byzantine architecture and modern skyscrapers. I also love London, even though the weather is terrible.
What's your dream destination? The place that immediately comes to mind is Thailand, because of the history and culture. I'd also love to see Bora Bora.
Do you have any other advice for gluten-intolerant travelers? When you're traveling, one of the best things to do is to visit a local market, where you can get fresh fruit. Not only is that good for you, but it teaches you a bit about the culture of a place.
Photograph provided courtesy of Daphne Oz.