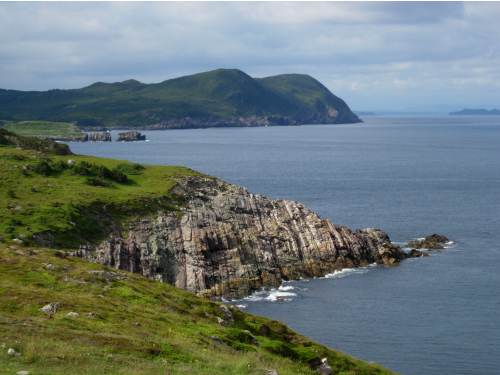 Ironically, after I researched several possible cruises and cruise lines for my vacation, I ended up picking a desert location instead. But my research wasn't wasted: I heard from several readers who had considered taking a cruise but had been worried about doing so because of their gluten intolerance and, in a couple of cases, their food allergies. It was a pleasant surprise to discover that many cruise lines are sensitive to these issues.
Others responded to the post by sharing their own experiences with cruising. Janet Rinehart, the Chairman of the Houston Celiac Support Group, had terrific things to say about the cruise lines she'd traveled with, and also some good advice for anyone taking a cruise:
I have found from years of experience that Holland America also does gluten-free very well. Holland America has tours from Alaska, the Caribbean, Europe, New Zealand/Australia, and more. Also, Vantage and Viking Tours in Europe are excellent. We have traveled on the rivers from Amsterdam to the Black Sea on various legs of river boat trips with Vantage. The sightseeing (all included) is excellent and they do gluten-free very well. It helps to have translated restaurant cards (laminate several to have with you) in English and the country's language in which you are traveling for both the ship's chef and off-shore restaurants.
For language cards, I recommend one of my favorite sites, Celiac Travel. For some guidelines about dealing with celiac disease in a foreign language, check out this post.
Another reader, Alice, had a particularly terrific experience to share:
I went on a cruise with the Norwegian Cruise Line last March & experienced first class service.  I was presented with the menu a day in advance & the Assistant Maitre D' would assist me with choosing items that could be made gluten free by the chef.  If he had any doubts about anything he would communicate with the chief chef.  The Assistant Maitre D' would serve me personally; he would make sure that no one would make a mistake with my meals.  I was astounded by the degree of care & attention my meals received.  People were jealous of the personal service that I received.  I was treated like some royalty.  It was the most relaxing holiday I ever had since being diagnosed with celiac disease. The only restriction was that we had to eat in the 2 main dining rooms in order to obtain the meals I had ordered the previous day. Otherwise, it was like going to any other restaurant — studying the menu & discussing the different items with the waiters & deciding on a safe meal.  The Norwegian Cruise Line has several restaurants on board & one can eat at any of them.  There are no restrictions as to sitting times, etc.  I'm going on another cruise this winter with the Norwegian Cruise Line.  I would highly recommend it.  I hope this is of help to your readers.
Thanks so much to Janet and to Alice for sharing their reports. As for me, I'm hoping to have some new restaurants to share — when I get back from Las Vegas!