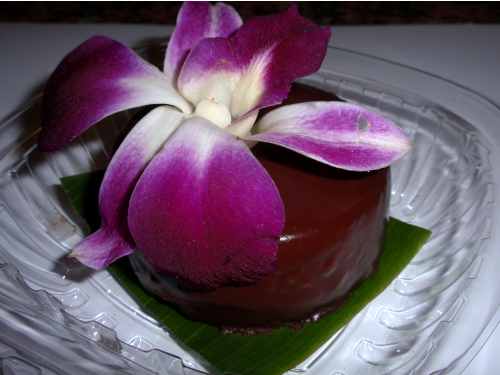 When I created the Gluten-Free Guidebook group on Facebook earlier this year, I wanted readers to have a place to exchange information about their travels and their upcoming plans. Several people have shared recommendations from around the world. Liisa, a reader in Arizona, took the time to report on her trip to Hawaii, where she visited the islands of Oahu and Kauai. With her permission, I'm including her suggestions here as a reader report — a must-read for anyone visiting the Aloha State. Thanks so much for sharing this, Liisa! And as they say in Hawaiian, mahalo.
LIISA'S REPORT ON HAWAII
Gluten-Free Oahu:
Gluten-Free Kauai:
Sweet Marie's: This is a dedicated gluten-free bakery from a gourmet baker. Decadent desserts that I haven't had in years, I had here. It's reasonably priced and Marie herself really is a sweet person. She'll even tell you where to eat and shop GF locally; [address] 4-788 Kuhio Highway, Kapaa [tel] 808-823-0227 [web] www.sweetmarieskauai.com

Roy's Hawaiian Fusion: Absolutely wonderful. The first thing the server asked was "Does anyone have any food allergies?" Superb, but pricey; [address] 7 locations in Hawaii [web] www.roysrestaurant.com

Smith's Tropical Paradise: This Luau is where I had the best dining experience in Hawaii. I emailed ahead to make sure they could accommodate GF. Sure enough they did, and they had the kitchen prepare an extra plate of gluten-free food to supplement what was available at the buffet. They also arranged for a staff member to take me down the buffet line to show me what was safe for me to eat; [address] Inside Wailua Marina State Park, Kauai [tel] 808-821-6895 [web] www.smithskauai.com
Photograph of a dessert at Sweet Marie's courtesy of Liisa.