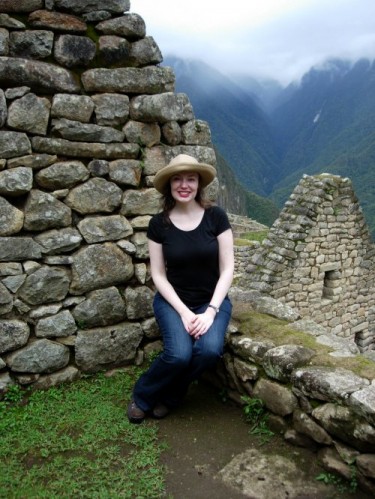 On March 15th, the Gluten-Free Guidebook marked its first anniversary. I'm proud of what's been created here in the past year. There's a rich archive of reports about restaurants, hotels, and shops in countries such as Spain, Peru, and Turkey; there's also plenty of food for thought about dining in North America, from Toronto to San Francisco. Readers have shared information about their travels (and hometowns), making it easier for anyone who follows in their footsteps. (If you're planning to visit Buenos Aires, Las Vegas, Amman, or Hawaii, read these reports first.) Gluten-free gurus Shauna James Ahern and Vanessa Maltin have let us in on some of their favorite finds on the road. We have a Facebook group to make it easier for readers to connect. I wanted to share a few important things that I've learned from writing this blog over the past year:
Never be shy about asking for help: There are so many groups and individuals who are ready — even eager — to help navigate the gluten minefield that travelers face. Before going to a new city or country, locate a celiac awareness group for the area (you'll find them via Clan Thompson's Celiac Site and the Association of European Coeliac Societies). Even if the information they have on their website isn't in your language, e-mail them for advice. If they can, they will help you out.
Trust, but verify: Asking whether a dish has gluten in it is is sometimes not enough. Restaurant staff might forget — or not realize — that a dish has a little flour in it. I've run into this problem at home in New York as well as on the road. When in doubt, I ask the staff to tell me what ingredients are in the dish. At one very swanky French bistro in Manhattan, the restaurant manager was stunned when the chef told her that there was wheat flour in almost everything. That same manager had assured me that most of their dishes were safe for me just a few minutes earlier.
Always have celiac information cards handy: I know that people have different preferences as to which cards to use (there are several free options, which you can read about in this post; I like the ones from Celiac Travel). These make travel so much easier — and safer — for celiacs. Be sure to print extra cards, since some invariably get stained or destroyed as you travel. Having extras means you can hand them out to other travelers, too. When I was at a remote lodge in Peru's Colca Canyon, I met a woman from South Africa whose sister has celiac disease, and she was thrilled to be able to take the card (and the name of the site it was from) back to her.
Have a backup plan: Travel is all about the spirit of adventure — trying new things, discovering new tastes, seeing places you dreamed about. Having celiac disease doesn't bar you from any of that, but it means you always need to keep the worst-case scenario in mind, because you may find yourself stuck in transit with no gluten-free options available to you. This happened to me on the train from Machu Picchu to Cusco. It was a four-hour ride after a long day of exploring (I'd gotten up before dawn so I could watch the sun rise over Machu Picchu). There was food available for sale on the train — a choice of sandwiches. Fortunately I had gluten-free protein bars and trail mix to tide me over.
Please keep your gluten-free tips and reports coming. I'm excited to see what the next year will bring.