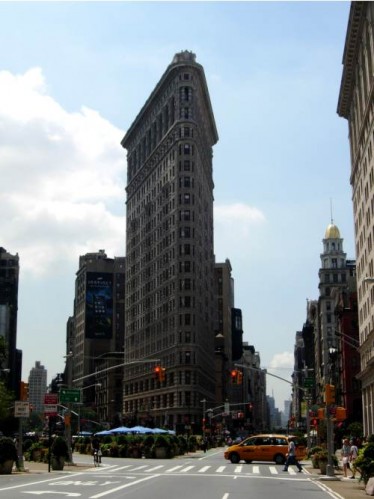 I've mentioned Rosa Mexicano before: it's one of my favorite restaurants in New York, and definitely a spot for a celebration. But on my latest visit, I wasn't exactly celebrating. My husband took me there to cheer me up after I'd had some minor surgery for a possible skin cancer. When we had dinner, we were still waiting for the biopsy results.
I've never given much thought to melanoma, mostly because I am not a person who tans. Ever. I have pale Irish skin, and I wear sunscreen every day, even in winter. A few months ago, I noticed that I had a couple of new moles, and I went to a dermatologist to have them checked out. The doctor examined and measured them, and assured me that they weren't a problem. Then she did a full-body mole check. She identified a couple of moles that were suspicious, and removed the larger of the two that day. It was biopsied and turned out to be fine. I only went back to have the second mole removed a month ago. Small as it was, it turned out to be filled with severely dysplastic cells, which the lab flagged as aggressive. The result was that I needed some minor, in-office surgery to remove the surrounding tissue over my left bicep. It wasn't difficult or painful, but it required ten stitches to close.
My husband chose Rosa Mexicano for dinner because we've been there many times. He knew that there were a number of gluten-free items on the menu, even though they weren't identified as such (forcing me to double-check on each visit that the dishes were still celiac-safe). On this most recent visit, I had a very pleasant surprise: Rosa Mexicano has introduced a separate gluten-free menu. Given how many options are on it, it's a wonder that they didn't do it sooner. (The gluten-free menus are available at all three of Rosa Mexicano's Manhattan locations, though the one at the original First Avenue spot is a little different from the others.) I'm embarrassed to admit that, this time around, I stuck to my tried-and-true favorites, including the pomegranate margarita and the Budín de Pollo, a decadent tortilla pie filled with layers of chicken, peppers, and cheese.
The discovery made my evening. The next day, I found out that the biopsied tissue was given the all-clear. I'm still feeling very grateful about that. If you've never had your skin checked out by a dermatologist, please do.
*Â Â Â Â Â Â Â Â Â  *Â Â Â Â Â Â Â Â Â  *
On March 31st, I was thrilled to learn that my crime story "Insatiable" is a finalist for a Spinetingler Award in the "Best Short Story" category. "Insatiable" originally ran in Beat to a Pulp in September 2009. Voting on the Spinetingler Awards is open to the public until April 30, 2010, and requires no registration. Links to all of the nominated stories are on the ballot. I hope that you'll stop by, read the contenders, and vote.
*Â Â Â Â Â Â Â Â Â  *Â Â Â Â Â Â Â Â Â  *
Speaking of crime, several writer friends decided to have a flash fiction challenge about how I really got that new scar over my bicep. I owe a huge thank you to everyone who took part: Eric Beetner, Chris F. Holm, A.J. Hayes, Naomi Johnson, Chris La Tray, Ellen Neuborne, Steve Weddle, and especially Dan O'Shea, who instigated the challenge in the first place (there was also one anonymous entry). I couldn't have dreamed up a better get-well gift. Thank you all.