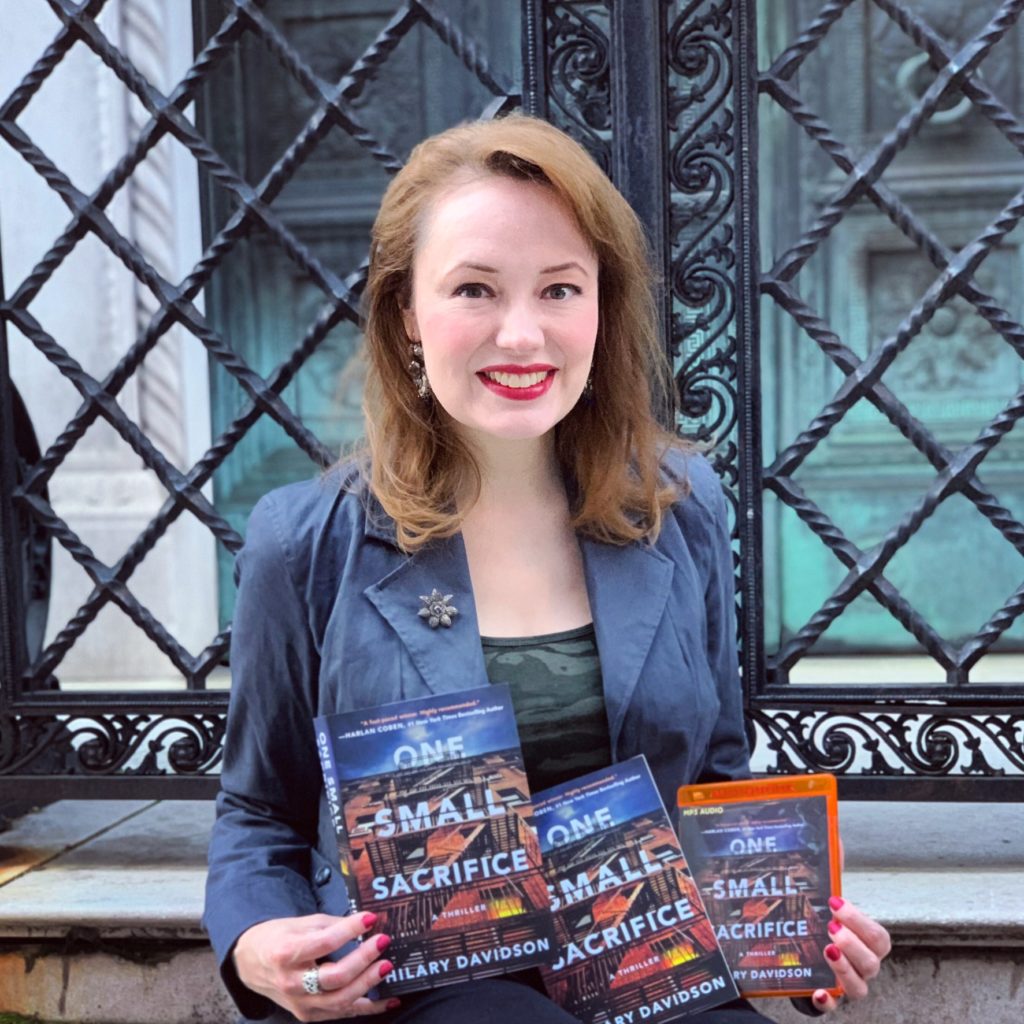 My fifth novel, One Small Sacrifice, won't be out until June, but it has been selected by Amazon for its First Reads program for May! If you live in the US, UK, or Australia—and you have Amazon Prime—you can download my new book for FREE right now. (If you don't have Prime, the Kindle edition is on sale for $1.99; if you want a hardcover, it's on sale for $9.99 this month.) The book just got a starred review from Library Journal; I hope you'll check it out.
A new novel means it's time to hit the road again. So far, I've had the pleasure of visiting Vancouver for a conference, Denver's Tattered Cover, Scottsdale's Poisoned Pen, and Houston's Murder by the Book. Here are some of the restaurants I found along the way:
Nightingale (Vancouver): Reading this hot spot's menu in advance made me nervous, because it stipulates, "We politely decline all requests to modify menu items." I wondered what this would mean for anyone dining with food allergies or intolerances, but local friends promised that it was terrific. They were right! Our waiter took the time to create an annotated menu for me, marking all of the gluten-free offerings (a friend I was dining with is lactose intolerant, and they were able to accommodate this easily, too). My mushroom risotto with truffle oil and pecorino was the stuff of dreams.
Watercourse (Denver): This restaurant bills itself as Denver's first vegan restaurant. The menu carefully notes GF (made without gluten), GFO (gluten-free optional), SF (made without soy), SFO (soy-free optional), CN (contains nuts), and NFO (but-free optional). I highly recommend the Brussels Sprouts Salad (GF, NFO), with kale, pomegranate, grilled apple, maple dijon, balsamic reduction, and candied walnuts. The Smoky Rose cocktail was also fabulous.
Irma's Southwest (Houston): I have to credit my wonderful editor for finding this spot. I hadn't heard of Irma Galvan before, but her restaurants are a Houston legend (Irma opened a tiny sandwich shop in 1988, switched to Mexican cuisine, and never looked back). This delicious outpost doesn't have a long menu, but what they do, they do really well (chile con queso, fajitas, enchilandas…).
I'll be at the St. Louis County Library on Tuesday, May 14th at 7pm, and at Ben McNally Books in Toronto on Thursday, May 16th at 6pm. If you're in either place, I hope you'll come say hello!