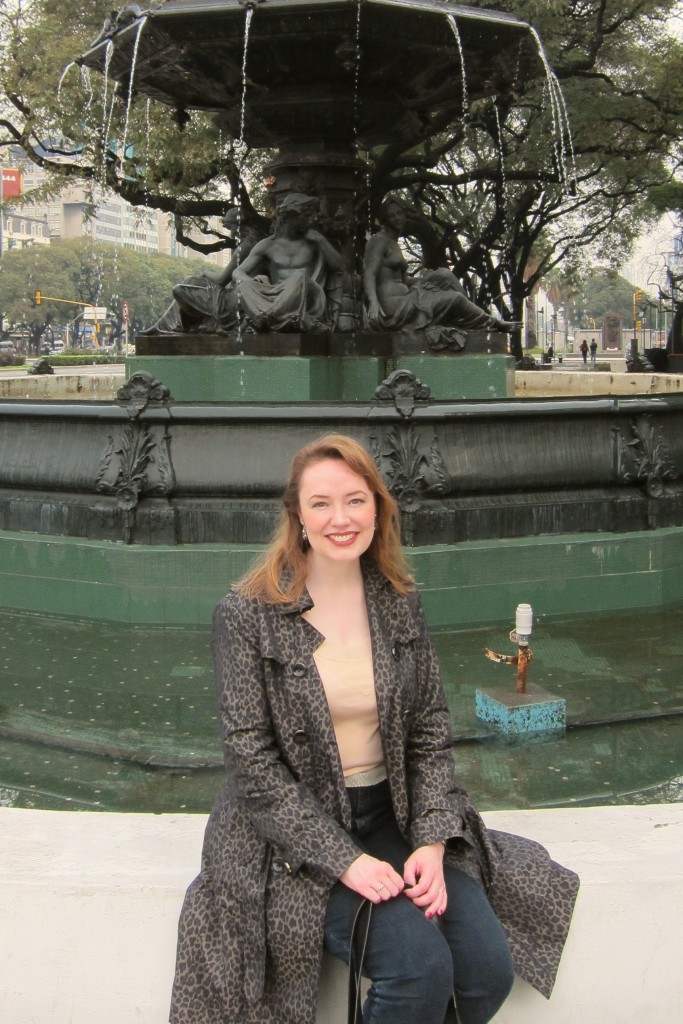 The main focus of the Gluten-Free Guidebook is about traveling and dining out. But, in the past few months, several friends have been diagnosed with celiac disease or gluten intolerance, and that's made me think about how tough the transition to a gluten-free diet can be. When I was diagnosed, back in 2004, I remember thinking that my career as a travel writer was over, and that I'd never be able to eat at a restaurant again. I was wrong on both fronts, but it took me a while to learn that. I wanted to share some of the things I wish I'd known when I was first diagnosed.
Finding out you have a problem is a blessing, not a curse: For years before my diagnosis, I was plagued with medical problems that ran the gamut from migraines to joint pain. Post-diagnosis, my first thoughts were all about what I was losing, like the freedom to eat whatever I wanted. In reality, I was gaining a tremendous amount: freedom from the pain and suffering I'd gone through for years. Freedom from prescription medications that I didn't actually need. Freedom to eat and not be harmed by food. It took me a while to see that the diagnosis gave me more control over my life and my health, but that's what it did.
There are cheat sheets: Reading most ingredient labels is a confusing exercise early on. Is ethyl maltol safe? (Yes.) What about carrageenan? (Yes.) And couscous? (No. Some people mistake it for a type of rice, but it's actually a gluten-containing grain.) Here's a list of safe ingredients for gluten-intolerant people. Here's a list of unsafe ingredients. Pass these easy-to-consult lists on to concerned family and friends who ask for information.
The Internet is your best friend and your worst enemy: I've done a lot of research on the Web, and it's a valuable resource. It's connected me with gluten-free people and groups around the world and provided me with plenty of useful information. But it's also given me some misinformation along the way. There are a lot of confused people online who will write blog posts that claim things like "Vinegar contains gluten!" (Not true, except for malt vinegar). Some will tell you that you can't have maltodextrin. (They're wrong; by law, all maltodextrin in the US and Canada is made from corn. The fact that maltodextrin starts with "malt" doesn't mean it has gluten.) Others will try to sell you gluten-free shampoo. (Unless you eat shampoo, you don't need it. Note: please don't eat shampoo.) Some very trustworthy resources I recommend: the Celiac Disease Center at Columbia University, the Center for Celiac Research and Treatment, the Celiac Disease Foundation, and the Canadian Celiac Association.
If I could recommend just one book: It would be Gluten-Free Diet: A Comprehensive Resource Guide by dietitian Shelley Case. If you look for books about gluten-free eating, there are about a million cookbooks that come up, and 90% of them are about making baked goods. But Shelley Case's book contains valuable information about living with gluten intolerance, and she does a great job of explaining everything.
The devil is in the sauces: It's easy to spot — and avoid — things like pasta and pastries made with wheat. But gluten sneaks into all kinds of foods, such as soy sauce. After I started eating gluten-free, an editor took me out to lunch, suggesting a Japanese restaurant. That seemed safe to me, since I knew I could eat fish and rice. It never even occurred to me that soy sauce might be a problem until I got sick right after that meal. I learned to question absolutely everything.
Cross-contamination is also the devil: Some restaurants will have a product that's gluten-free — such as french fries — but that product is boiled in the same vat of oil as their beer-battered fish. It can be a heartbreaking moment when you realize that cross-contamination issues have limited your five choices on the menu to one. It doesn't matter; you're still coming out ahead. Restaurants are becoming increasingly aware of this issue, with a growing number of kitchens getting training from the Gluten Intolerance Group's Restaurant Awareness Program.
Join a gluten-free community: I'm biased, because the Gluten-Free Guidebook has its own Facebook group — now 2,300+ members strong! It's a fantastic resource whether you're traveling or have a general question about gluten-free dining. But there are also lots of groups on Facebook and Yahoo Groups.
Don't trust someone just because they're selling a gluten-free product: There are shameless hucksters out there who will sell you $10 tubes of gluten-free toothpaste. Unlike shampoo, it's important that anything you put in your mouth is gluten-free. Guess what? Toothpastes made by Crest, Colgate, Aquafresh, Sensodyne and other companies are already free of gluten. Take a second look at anyone who's trying to separate you from your money for a gluten-free product… unless that product is Kinnikinnick's gluten-free donuts, which are divine.
Be assertive: At another early post-diagnosis restaurant meal at an over-priced and over-rated NYC restaurant, a server told me he couldn't "bother" the chef with my questions. I felt embarrassed, but fortunately, I was with a very assertive public-relations exec and she reamed him out in the middle of the restaurant. It was an important lesson: never feel bad about speaking up for your medical needs.
Tip extra for good service: If you've had to ask your server 101 questions, and your server has done a great job of answering them, make sure they're properly rewarded. The next gluten-free patron will thank you.
It gets easier, honest: Over time, the label-reading, product-hunting, and restaurant-questioning becomes second nature. People are usually incredibly helpful when they find out you're avoiding gluten for a medical reason, and not because you're on a fad diet.
Are there other resources that newly-diagnosed gluten-intolerant people could benefit from? Please add them in the comments!
* Â  Â  Â  Â  Â * Â  Â  Â  Â  Â *
I have a new book out: my first-ever short story collection, The Black Widow Club: Nine Tales of Obsession and Murder. It's available as an eBook for $2.99 for Kobo, Kindle, Nook, and Apple e-readers. Unlike my novels, which are available only in the US and Canada, this is available worldwide. It's also been getting some wonderful reviews. I hope you'll enjoy it — just don't read it before bed!